Call the show at 1-833-949-5475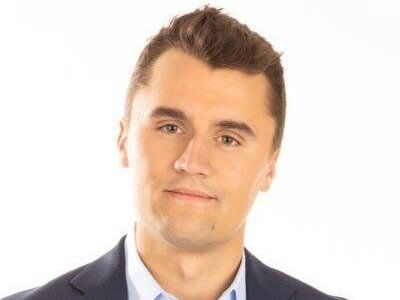 Mobilizing students on 2,000 college and high school campuses across the country, Charlie has your inside scoop on the biggest news of the week and what's really going on behind the headlines. The founder of Turning Point USA and Twitter's 5th most engaged personality sits down with some of the biggest newsmakers of our time to talk politics, pop-culture, sports, and a little bit of everything else - all from his signature no holds barred, right-of-center, freedom-loving point of view.
Show Links:
---
Tuesday, October 26, 2021
SPECIAL TOUR CREDIT: This tour is made possible by a generous grant from Doctor Bob & the Shillman Foundation. #criticalracismtour #crt #biggovsucks ...
---
Tuesday, October 26, 2021
A federal court has unanimously rejected the claim that Florida's new felon voting laws discriminate against women. "Two formerly incarcerated women claimed Florida violated the Constitution by requiring that they complete their sentences and pay their court costs before having their voting rights restored" reported the Podcasts
---
Charlie Kirk is the Founder and President of Turning Point USA, a national student movement dedicated to empowering young people to promote the principles of free markets and limited government. By giving speeches on college campuses, building a nationwide grassroots organization, and appearing on countless media outlets - Charlie Kirk is drafting a blueprint for freedom. He is empowering and activating a new wave of free thinkers who are breaking the mold, standing firm, and redefining the future of American conservatism.